Were people like Steve Jobs, Elon Musk, and Jeff Bezos born extraordinary? They certainly have accomplished something extraordinary in their lives, but what about us? Can we also achieve something great in our lives? 
As I was studying some of the world's most successful individuals one by one, I was able to find some patterns, and here are the top 5 most common characteristics of the 18 extraordinary individuals I analyzed: 
1) Hard work and persistence: I strongly believe that none of these individuals got to where they are because of luck. Sure, there might have been some here and there, but you actually create your own luck and timing by working hard and never giving up. Rome wasn't built in a day and your dream won't work if you don't work. When a dream meets hard work and persistence, that's when the dream eventually becomes a reality. 
Gordon B. Hinkley: Without hard work, nothing grows but weeds.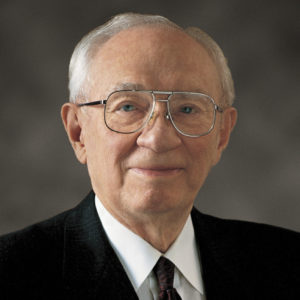 Elon Musk: Starting a company is like eating glass and staring into the abyss.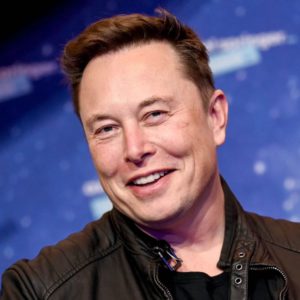 2) Passion and obsession: All these extraordinary individuals love what they do, and they have purpose. They love it so much that they keep getting back up after all the rejection and failures. If you are not passionate about what you do, you will end up giving up because you won't find a reason to keep going when things get tough. I'm thankful that I've found my passion, and I love what I do.
Steve Jobs: The only way to do great work is to love what you do.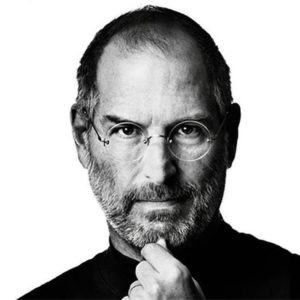 Bill Gates: Like my friend Warren Buffett, I feel particularly lucky to do something every day that I love to do. He calls it tap-dancing to work.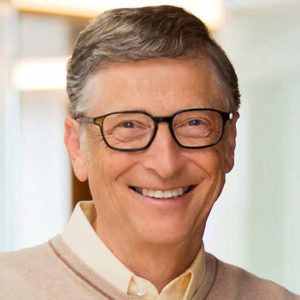 3) People and teamwork: Nothing great has been built by one person. By working together, you can accomplish more than what you thought was possible. Being able to inspire and work with others is grossly underestimated, and the truth is you can't do everything on your own. Hands down, you need a team paddling to the same rhythm in the same direction, and it's just more fun that way. 
Mark Zuckerberg: Hire people whom you would work for and build a great team.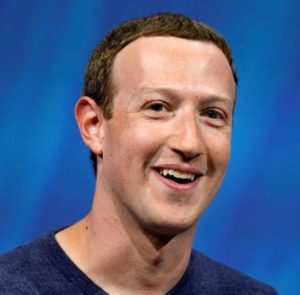 Steve Jobs: What I'm best at doing is finding a group of talented people and making things with them.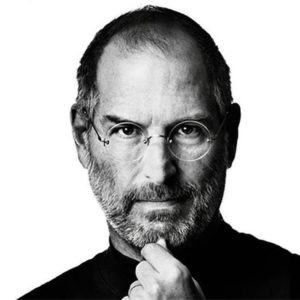 4) Belief and confidence: 80% of success is psychology. If you don't believe in yourself, no one will and it's a moo point because there will be a bunch of people that will say what you are trying to do is impossible. Some people might even call you crazy. Without faith, you will start listening to naysayers, and you won't be able to move mountains. With belief and confidence, you can create miracles and achieve great things. 
Conor McGregor: I've been listening to laughter all my career. The sound of laughter and doubt only motivates me.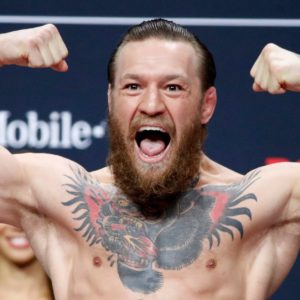 Arnold Schwarzenegger: Don't listen to the naysayers. Whenever someone said to me it can't be done, I heard it can be done.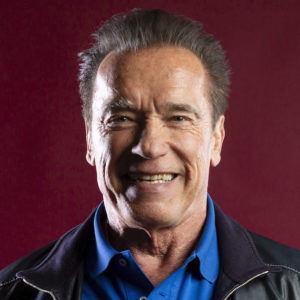 5) Big dreams and ambitions: All these extraordinary individuals had a big dream and a clear vision for themselves. They wanted to become the best version of themselves and make an impact in their respective fields. If you don't know what your purpose is and who you want to be, you will drift around and get distracted every day in your life. Personally, I've witnessed the power of big dreams and focus, and I'm striving everyday to achieve my own.
Mike Tyson: I'm a dreamer. I have to dream and reach for the stars, and if I miss a star then I grab a handful of clouds.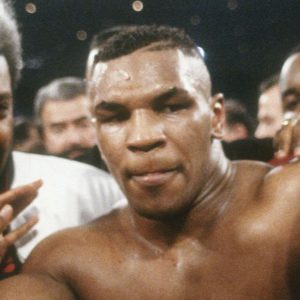 Steven Harvey: Dream big and surround yourself with like-minded people. Stop telling your big dreams to small minded people.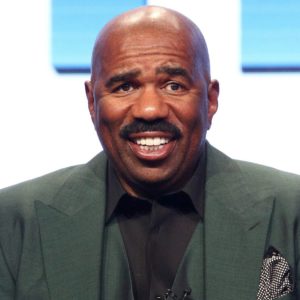 Success is not a matter of chance but a matter of choice. It's not the smartest people who achieve success, but people who procrastinate less and make fewer excuses towards the dreams they want to achieve every day. Golden B. Hinkley said, "The major work of the world is not done by geniuses. It is done by ordinary people, with balance in their lives, who have learned to work in an extraordinary manner".
In this golden era, thanks to technology and unlimited information, there's no secret to success, and we all can learn how to be extraordinary. I believe each one of us is gifted, and it is our responsibility to find out what our talents are and use them to make the world a better place. 
Life is short, so why don't you find what you love and give all you can to the world? When you find your passion and dream, you will know and you will understand why I'm in love. I love being an entrepreneur, and I have no regrets.
*References:
1 Elon Musk
Be rigorous in making realistic assessments
Work like hell. 80-100 hours every week
Do something important
Great companies are built on great products
Starting a company is not for everyone. Have a high pain threshold
2 Jeff Bezos
1) Have passion for invention
2) Focus on the customer
3) Be customer centric
4) Seek help and work with people
5) Make long-term decisions. Never lean away from the future
3 Oprah Winfrey
1) Be yourself and be in the driver's seat of your own life
2) Focus on solving problems
3) Learn and become the best version of yourself
4) Do the work and whatever is necessary to be prepared for what you want to achieve
5) Rise and earn success
4 Gordon B Hinkley
1) Try a little harder to be a little better and learn to work in an extraordinary manner
2) Do not give up. You have not failed until you quit trying
3) In all of living, have much fun and laughter. Life is to be enjoyed, not just endured
4) Without hard work, nothing grows but weeds
5) Be believing, be happy, don't get discouraged. Things will work out
5 Steve Jobs
1) Build around customers and be customer driven
2) Focus on quality and create a competitive advantage
3) Have passion for and love what you do
4) Build a great team and work with the best
5) Don't live a limited life. Stay hungry, stay foolish
6 Kobe Bryant
1) Make inherent sacrifices. Rest at the end, not in the middle
2) Don't be afraid of confrontation. Hold people accountable. Get greatness out of your teammates
3) Learn from mistakes and grow
4) Trust your skills and compete with yourself
5) Focus on each day. One move at a time
7 Bill Gates
1) Keep learning new things and work hard
2) Don't focus on money. Be a problem solver to create the future
3) Find your obsession and enjoy what you do
4) Create your own success. Take ownership of your success and life
5) Ask for advice and pick good people
8 Mark Zuckerberg
1) Do not bother trying to avoid making mistakes. Learn quickly from the mistakes
2) Keep running through the walls and don't give up
3) Hire people who you would work for and build a great team
4) Care about what you do and make a change in the world
5) Get feedback and learn from people around you to give the very best experience
9 Connor McGregor
1) Become a workhorse. Have an insane work ethic
2) Do what you are passionate about
3) Ignore laughter and believe in yourself
4) Do it for something bigger than yourself
5) Don't have a job. Have a life
10 Mike Tyson
1) Be confident and have the spirit to win
2) Make sacrifices. Work hard
3) Love what you do
4) Find your inspiration and don't give up
5) Dream and reach for the stars
10 Mike Tyson
1) Be confident and have the spirit to win
2) Make sacrifices. Work hard
3) Love what you do
4) Find your inspiration and don't give up
5) Dream and reach for the stars
11 Warren Buffett
1) Find your passion
2) Take care of your mind and body
3) Stay in the circle of competence. Associate with people better than you
4) Improve communication skills
5) Invest in yourself 
12 Dana White
1) Find what you truly love to do and just go for it
2) Get up and fight everyday
3) Expect and ignore negativity
4) Stay focused, stay on your course
5) Love the journey
13 Mel Robbins
1) Use the 5 second rule 
2) Control how you live and own your dreams
3) Discover your passion and make energizing decisions
4) Take small steps everyday
5) Feel the fear and do it anyway
14 Bruce Lee
1) Express yourself
2) Have faith in yourself and create your own art
3) Be confident and don't fear failure
4) Be like water
5) Love your life and don't waste time
15 Steve Harvey
1) Stop telling your big dreams to small minded people
2) Find your gift and believe in God
3) Push through the dirt and multiply your effort
4) Overcome fear and jump
5) Dream big
16 Jack Ma
1) Get used to rejection. Giving up is not an option
2) Just go for it. Don't wait for the right time.
3) Build trust with your customers and help them succeed
4) Don't hire the best people. Hire the right people
5) Solve big problems, and let your success be everyone's success
17 Gary Vaynerchuk
1) Be patient and play the long term game
2) Get practical and work hard
3) Stop talking, start doing
4) Chase happiness
5) Give, give, and give
18 Arnold Schwarzenegger
1) Have a clear vision
2) Never think small
3) Work your ass off
4) Ignore the naysayers
5) Don't just take. Give back